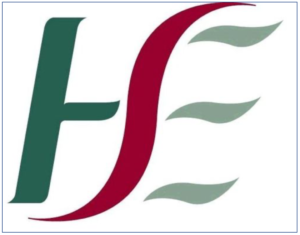 Re:      Confirmed case of Covid-19 (Coronavirus) at your childs' school or childcare
Dear Parent,
We have been notified that a person has tested positive for Covid-19 (coronavirus) at your child's school or childcare facility. The Department of Public Health – Midlands has carried out an assessment.  We have identified the close contacts of the person with Covid-19.
Please try not to worry. Your child has not been identified as a close contact. This means that they do not need to be tested for Covid-19. They can continue to go to school or childcare, and all their activities as normal.
We are asking you to:
Keep an eye on your child's health. This is to check for any symptoms of Covid-19. Symptoms of Covid-19 include a fever (temperature of 38◦C or higher), cough, shortness of breath, any loss or change to the sense of smell or taste, headache, sore throat, or a runny nose.
Please make sure you are contactable by phone just in case we get new information and need to speak with you.
If your child gets any symptoms of Covid-19 (coronavirus) you need to:
Isolate them if possible and try and avoid them coming into contact with other people. This includes other people at home.
Get a Covid-19 test done for your child either by contacting your GP or attending a drop-in centre. If they seem unwell you should phone your GP or out-or-hours GP service for advice.
Restrict the movements of everyone at home. This means other people in the house should stay home, and should not go to work or to school or childcare.
How can you protect your family from Covid-19 (coronavirus)?
Continue to follow public health guidelines, wear your face covering, clean your hands regularly and keep your distance from others. Encourage all the family to keep doing these things.
Encourage everyone at home who is over 18 to get a Covid-19 vaccine. There are a few ways you can arrange this:
Register using the HSE Vaccine portal (https://vaccine.hse.ie/#register)
OR phone the HSE at 1800 700 700
OR book a single dose Janssen vaccine at a participating pharmacy (https://www2.hse.ie/Apps/Services/PharmaciesServiceList.aspx)
More information
Up to date information and advice on Covid-19 is available on ie.
If you have any queries you can call HSELive on 1850 24 1850.
We thank you for your help and support as we live with Covid-19.
Best wishes,
The Covid-19 Health Protection Team, Department of Public Health – Midlands.